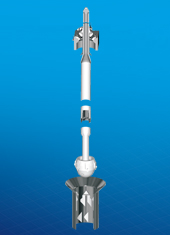 Oil States is the industry's most experienced supplier of tension leg mooring components, having supplied equipment for the majority of the TLPs in service today. Our experience, and our ability to offer the complete tendon package as one company, is unrivaled in the marketplace. We can offer the top connector with integral flexible element, tendon tension monitoring system, Merlin® connectors and bottom connector with integral flexible element, plus all the tools required for quick and safe installation.
Top & Bottom Connectors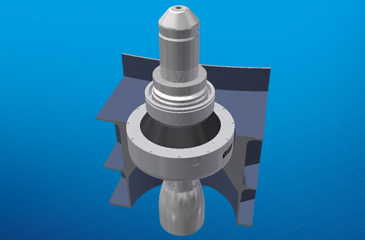 Key Features
Proven performance: 160+ top connectors, and 100+ bottom connectors supplied, installed and in service today.
Slip-segmented design allows ratcheting to aid installation in rough weather.
Many different field-proven designs available for different sizes dependent on loads for open or closed porch TLP design.
Patented secondary-locking system to negate inadvertent connector release due to loss of tension.
Self-guiding actuation.
Applications
TLP tendon connection systems
FSHR bottom assemblies
Services
Engineering
Analysis
Testing
Life-extension analysis
Merlin™ TLE Connectors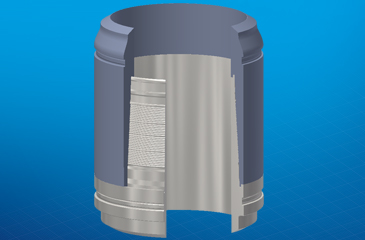 Key Features
Over 40,000+ Merlin™ connectors supplied, installed and in service today.
Superior fatigue characteristics due to high pre-loaded connection.
Permits onshore NDT of tendon welds.
100% dimensionally checked as standard.
Extensive testing, including fatigue, pressure, bending and tension to failure, completed on a variety of sizes.
Applications
TLP tether connectors
Any application requiring fast make-up and fatigue-resistant connections
Services
Engineering
Bespoke sizing
Testing
Analysis
Tendon Tension Monitoring System (TTMS)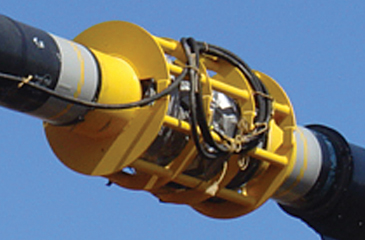 Key Features
Precisely measures and monitors tendon tension through sensors in transmitting data used to calculate load, direction, and bending moment information.
Accurate measurement to ensure that all tendons are installed with equal tension.
Consistent measurement of dynamic loading throughout the platform's service life; supports long-term platform load management by providing reliable determination of reserved buoyancy.
Use of variable reluctance measurement technology (VRMT) developed specifically for tendon tension measurement avoids the use of strain guages, ensuring a stable measurement over design life of more than 30 years. Diver replaceable/repairable components.
Oil States can also offer porch mounted systems as single source supply.
Applications
Tendon/tether tension and bending measurements with proven technology on Auger, Mars, Ram-Powell, Ursa, Marlin, Prince, Marco Polo, Magnolia, Olympus, Big Foot and Malikai TLP's
Riser tension and bending measurements with proven technology on Genesis SPAR
Tension monitoring in any structural tubular application
Services
Engineering
Analysis
Maintenance
Shipyard and offshore technical service
Installation support
Flex Elements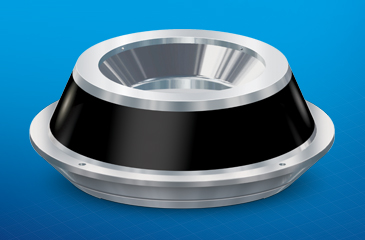 Key Features
Tendon bearings minimize bending moment at the top and bottom of each tendon.
Significantly reduces fatigue damage despite high tension and nearly constant motion of the moored structure.
Flexible elements extend the life of tendon equipment.
Proven, reliable technology with approximately 500 in continuous service.
Applications
Used in both top connector (TCA) and bottom connector (BCA)assemblies
Also commonly used in FSHR systems in bottom and top assemblies
Any application where reduction of fatigue on metal components is required: oilfield, general industry, aerospace, military
Services
Engineering
Analysis
Testing
Life-extension analysis