Oil States Industries Confirms Contract Award for a Deepsea Mining Riser System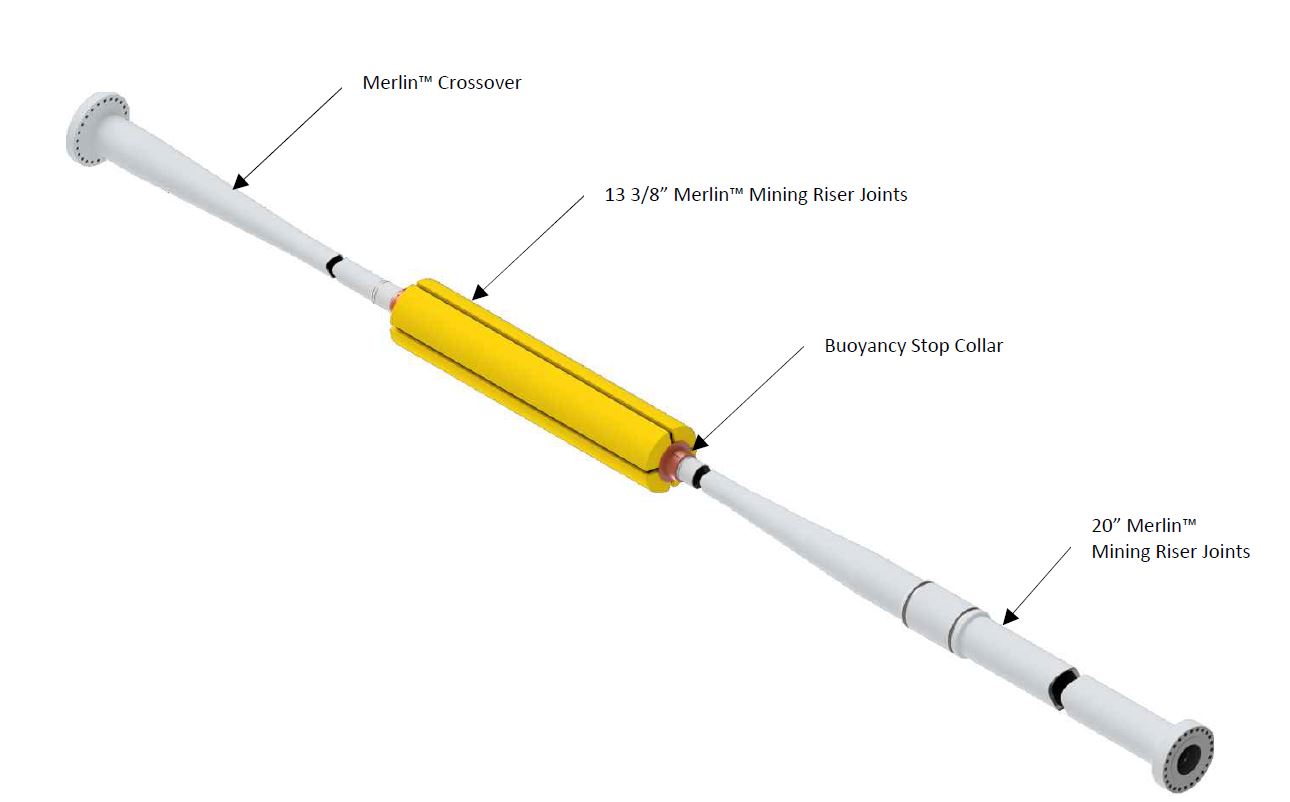 Oil States Industries is very pleased Cosmos Shoji Co Ltd, Japan have chosen OSI to supply an Automated Hands-Free Deepsea Mining Riser System.
The system is based upon Oil States' field-proven, industry-leading Merlin™ Connector, and designed for rapid deployment in water depths of up to 6,000 meters.
Deepsea Mining projects can be located in extremely remote areas, often a four- or five-day sail from the nearest shore.  System reliability therefore is critical.  OSI's non-helical Merlin Connector is easier to reliably automate, faster to deploy, and with no moving parts is not subject to the many mechanical issues typically found in traditional riser connectors.
The automated tooling, control system and 1,500 meters of Deepsea Mining Riser will be delivered January 2021 for a deep-sea investigation program.
Garry Stephen, Oil States Industries Group VP UK and Asia commented:
"Building upon our thirty plus years' experience designing, qualifying and supplying Riser Systems for the Oil & Gas Industry we are extremely pleased to have been chosen to design and supply this Deepsea Mining Riser System. I'd like to take the opportunity to thank Cosmos Shoji Co Ltd for this order and look forward to a long and successful relationship with all involved in this exciting project in a new and growing industry sector".